On Demand: The Rise of Micro Design Publishing
Graphic Design Worlds/Words, eds. Giorgio Camuffo and Maddalena Dalla Mura, Triennale Design Museum Press, Milan
Essay
2011
Graphic design
Magazine design
Publishing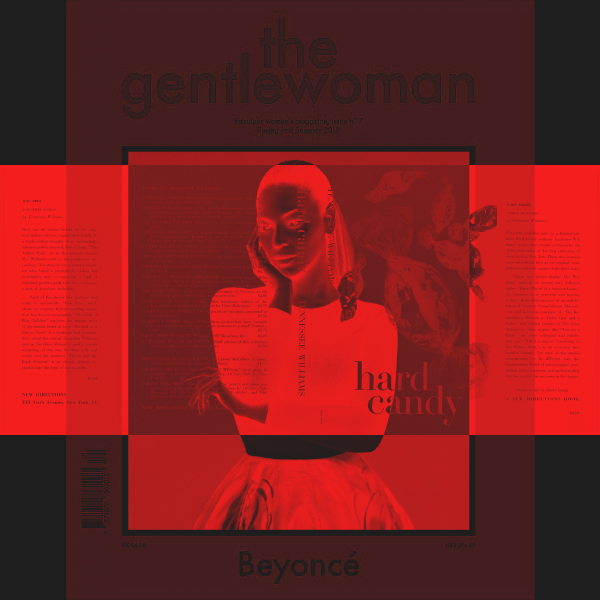 The design press as it has existed for decades is in crisis. Long-established graphic design magazines like ID, Step, and Grafik have imploded and those that are still in business are scrambling to put out iPad and iPhone applications and to build their online communities. What is less widely reported is the profusion of new graphic design journals and zines published in small offset print runs or one at a time using print-on-demand services and edited, designed, published, and distributed by designers. They are made with modest means and by teams with little training or experience in journalism or editing. Yet these tight composites of design and writing, driven by passion for the subject matter and the tangibility of print, evince distinct attitudes that are attracting new readers.
The magazines are distributed via print-on-demand websites, the designers' own websites or in sympathetic bookstores such as Motto and Pro Qm in Berlin, the AA bookstore and Artwords in London, and Dexter Sinister and Printed Matter in New York. Their existence draws attention to the insufficiencies of the design media, as traditionally orchestrated. "The conventional professional boundaries have eroded everywhere," observes Simon Esterson, the veteran British magazine designer and art director and co-owner of Eye magazine. "Take a picture, conduct a Q&A conversation, edit the text, retouch the images, make pages on your laptop and upload them to a variety of websites where you can post a PDF or print from one to thousands of copies. Bookshops and newsagents are under threat, so sell online. These are the techniques conventional publishers are trying to catch up with. The micro-publishers are already there."
Task Newsletter, for example, is an annual publication edited, published and designed by three globally dispersed designers—Emmet Byrne in Minneapolis, Jon Sueda in San Francisco and Alex DeArmond in Arnhem, the Netherlands. The newsletter considers graphic design to be about a perspective and designers to be researchers. Its first issues include features that are not so much about design as they are about seeing things through designers' eyes—collecting the visual and textual manifestations of a particular cerebral and even anti-design sensibility that connects an interrelated group of international designers. The theme of the second issue, a small, dense publication with the complexion of a pulp paperback, is mundane science fiction and the editors asked their contributors—mostly designers—to react to the theme. London-based designer Paul Elliman wrote a short story about the sentience of songs; New York designer Rob Giampietro submitted the text of an IM conversation with David Reinfurt about the latter's science fiction novel; The Rotterdam design firm Catalogtree made a dart gun which they used to run tests on the notion of a predictable near future and then depicted the results on a limited edition silkscreen poster, available for order on the Task website. These pieces of content—they are not recognizable as articles in the conventional sense—are typical of those in other alternative graphic design magazines.
The transcribed interview—replete with throat clearings, tangents, non sequiturs, the sounds of laughter and slurping coffee—suits these new magazines…
Another format favored by these publications is the long-form, often unedited, interview with a designer. Back Cover, the magazine generated by the French designers DeValence and published by their imprint B42 Editions, relies heavily on interview and conversation formats. Their latest issue includes a richly illustrated eleven-page conversation between British designer Richard Hollis and the collective Abake and another extended interview with jigsaw puzzle maker Sophie Ollé Laprune. The primary reason for this is a pragmatic one: to a designer unused to writing and editing, the transcribed interview appears to be the most straightforward and approachable editorial format. The transcribed interview—replete with throat clearings, tangents, non sequiturs, the sounds of laughter and slurping coffee—suits these new magazines where many of the editor/publishers feel uncomfortable inserting their own editorial voice and see themselves more as assemblers of pre-existing content, rather than shapers of a particular narrative within the covers of a magazine.
Blogs, like It's Nice That, which specialize in gathering and posting examples of graphic design projects of interest to their hosts, are extending into print publishing too. The blogs function as databases of raw material that can then be repurposed in the form of exhibitions, events, or publications. Manystuff's print publication, an offshoot from the popular website run by Charlotte Cheetham in Paris, for example, emerged as a natural extension from the blog. Like Task Newsletter, the Manystuff imprint seeks to explore design in its transitory, amorphous state rather than to present it as a finished product. Cheetham describes her publication as "a laboratory of experiments and meditations released from formal and theoretical prejudices."
One "formal prejudice" of traditional publishing is news-driven content. Today online publications, blogs and newsletters like Unbeige, Creative Review's blog or Core77, are better equipped to present news about design in a timely fashion, and so these printed publications are freed from such pressures and can be more contemplative. Without the anchoring urgency of breaking stories and scoops, however, these timeless publications can give the impression of floating. Furthermore, when they reject the traditional editorial hierarchy with its front-of-book shorter stories, feature well, and reviews section in the back, only the best of the new magazines manage to sustain lively pacing and visual texture; many end up with plodding sequences of similarly sized features, organized according to default systems rather than editorial decision making.
Ian Lyman, a designer and writer based in Tokyo, says, "there is such a glut of short format writing on the web, that designers have the desire to see their long-format written work in print." At their best, the new alternative magazines are able to present issues in more depth than commercial magazines and to address topics that are not pegged to news. Academic journals also do this, and they have the backing of rigorous scholarship and quality control via peer review. What this new breed of non-newsy and non-academic magazines is able to offer that's different from existing models, then, is a format within which content can be presented exactly how its creators want it, often at great length, using images in allusive or referential ways, providing linguistic translations, experimenting with the cover and the shape of the publication, including inserts, fold out posters, varied paper stocks and deploying other assorted features calculated to appeal to their target audience of designers.
Most of these independent publications are funded by arts grants, but some do use advertising to cover production costs. Whereas in most design magazines advertising pages both dictate and interrupt the editorial flow; a self-publisher can choose to have no advertising, to group the advertisements in one section, or to design them themselves according to a house style. In dot dot dot, a self-consciously and tightly wrought anti-graphic design journal launched by Peter Bilak and Stuart Bailey in 2000, for example, advertisers submit text to the magazine and it is printed in varying degrees of boldness, according to how much is paid—from barely legible pale grey at the cheapest level to rich black at the most expensive. Similarly, Task sells advertising at $1 per point size and prints the text-only notices in Pica in a Classified Advertisements section.
The phenomenon of designers editing and designing their own publications is not new—1990s magazines such as Octavo, Fuse, Emigre, and Baseline, for example, were also created and controlled by designers and they were all complete objects in which design and content were seamlessly integrated. In many cases they began as specimens for type foundries enriched with articles and amplified by the 1980s desktop publishing revolution. The genre also has progenitors in the 1960s radical underground "little architecture magazines" such as Archigram, ARse and Bau, which together represented a dissatisfied riposte to the format, mission, writing, and images of the more official architecture magazines of the period. And of course, the designer-owned press extends at least as far back as the late 19th century and the exquisitely crafted hand-pressed publications of English design reformist William Morris through his Kelmscott Press. Another precedent can be found in Ver Sacrum, the late 19th century publication by Austrian designer Alfred Roller, which combined graphic artwork and writings into a complete designed entity known as Gesamtkunstwerk, or "total work of art," a concept initiated by the composer Wagner.
Another a branch of the lineage goes back to more democratically oriented presses such as Nonesuch Press where in the 1920's and 30's Francis Meynell had books designed using a hand press but reproduced by commercial printers, making them available at lower prices. He believed that "mechanical means could be made to serve fine ends," a sentiment echoed by some of today's designers' experiments with the practical potential of print-on-demand services such as Lulu and low-end reprographic technologies such as mimeography.
Today's outgrowth of independent graphic design publications is certainly composted by technology that facilitates low cost printing and distribution, but also by a contemporary combination of supportive booksellers, niche readerships, and a generation of designers trained to think of themselves as authors rather than service providers. These young designers are well versed in online publishing; what's seems important to them now is to make a record of their online activity, to pin down the fleetingness of the web into a concrete document, to write at length and in registers particular to print, to design into, and against, a centuries-old tradition of print publishing. They don't seem to mind that, if by doing so, less people see their work; what they want, according to Ian Lyman, is to "be part of a formalized canon, be that canon design publications or the lineage of self-published works with multiples agendas across the continuum of history."