Making Her Mark
A reflection on the prolific and varied career of artist, designer, collector and archivist Elaine Lustig Cohen.
Frieze issue 192
Essay
2018
Book design
Elaine Lustig Cohen
Gender
Graphic design
Women designers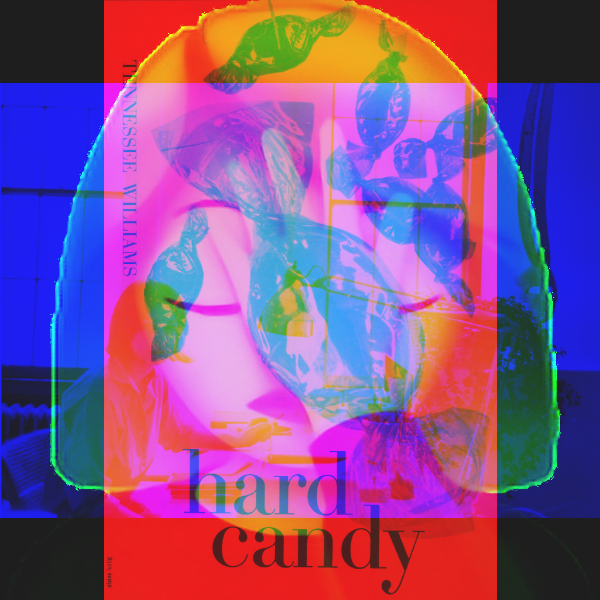 A peach of a commission from Frieze magazine: Elaine Lustig Cohen was a wonderful person. I knew her firstly as the owner of the Ex-Libris rare books store, a first stop on any self-respecting design writer's tour of New York City, later as the mother of a friend, the designer and artist Tamar Cohen, and latterly as generous host to my SVA Design Criticism students who got to study her remarkable personal archive of avant-garde design. Another nice detail is that I was the one to introduce Elaine to Prem Krishnamurthy, proprietor of the former P! gallery, during a panel discussion at a 2011 Designers and Books event (along with Tom Geismar and Hilary Greenbaum). This led to a fruitful working relationship and resulted in this exhibition at the Stanley Picker gallery.
——
Let's begin with two photographs. In the first, the room looks like a stage set for a quintessential mid-century design studio. It has the requisite Herman Miller furniture and display of graphic design magazines and architecture monographs interspersed with folk-art objects. It's 1949 in Los Angeles. A young woman is entering, gorgeous in a white blouse tucked into high-waisted trousers. Her bobbed hair frames a bright face and perfectly painted smile that homes towards the man sitting at the desk in front of her—her employer and husband, the graphic designer Alvin Lustig. He wears a suit and polka-dot tie, telephone, tracing pad and markers set out next to him at the ready. She hesitates near the door, proffering a cup of coffee.
In a second photograph, we see the same woman, ten years later, now in New York. It is a very different scene. This time, she is seated alone at her own desk in front of her own stack of papers and a flowerpot holding her scissors and pens. Cigarette casually in hand, she regards the viewer with the cool, steady gaze of self-possession.
The change between these two images was wrought, to some extent, by the shifting sexual-political mores in American society: the first, of Lustig's design office, is redolent of the male-dominated social dynamics that pervaded the mid-century workplace. But the second photograph is also testament to a very particular personal transformation whereby Elaine Lustig Cohen (née Firstenberg), who died in 2016, overcame her initial casting as her husband's secretary, production assistant and draftsperson—a self-described "office slave"—to emerge as an accomplished designer, business owner and, ultimately, a sought-after artist and respected collector.
Despite being titled "Looking Backward to Look Forward," a retrospective at the Stanley Picker Gallery at Kingston University in autumn 2017, omitted this inauspicious start to Lustig Cohen's career trajectory. But it was attentive to the multifaceted nature of her visual output. Rather than separating out the dual threads of her life and practice, as designer and artist, the exhibition presented a pleasingly kaleidoscopic view of her varied oeuvre. Curated in collaboration with Prem Krishnamurthy, a New York-based designer and proprietor of the former P! gallery, who worked closely with Lustig Cohen during her last years, the show juxtaposed paintings, works on paper, sculptural assemblages, typographic experiments and book covers. These were displayed alongside other objects, documents and displays from her final exhibitions and collaborations, as well as re-creations of aspects of her studio.
After Lustig's untimely death in 1955, his young widow, by then based in New York, was obliged to take over the studio's client portfolio and complete his commissions. She began her trial-by-fire design education in respectful homage to her husband's legacy. Prolific and esteemed as a designer of books (notably for New Directions, the avant-garde publisher of modern literature and poetry) as well as magazines, interiors and textiles, Lustig had developed a distinctively American version of modernism that infused the requirements of commercial art with the conceptual principles of abstract and surrealist painting and sculpture. Soon, however, Lustig Cohen developed her own client relationships and her own design personality emerged.
In the 1950s and '60s, she designed hundreds of covers for Meridian Books and New Directions, graphic identities for the US Federal Aviation Agency, among others, as well as signage and interiors for notable architects of the period. One of her frequent patrons was Philip Johnson, for whom she created a complete brand identity for the Seagram Building on Park Avenue in New York, which included designing the iconic slab-serif 375 numerals, the brasserie sign and even the fire hose connections and switches. She also created new typefaces and signage systems for buildings – including Eero Saarinen's General Motors Technical Center in Warren, Michigan—and collaborated on a series of interiors with the architect Richard Meier. In 1963, she designed a visual identity for New York's The Jewish Museum, beginning a close relationship that lasted several years. The catalogues, invitations, bags and installations that she produced for exhibitions by artists including Jasper Johns, Yves Klein and Robert Rauschenberg, as well as for the seminal group shows "Toward a New Abstraction" (1963) and "Primary Structures" (1966), are among her best-known designs.
Provocatively cropped photography, oversized glyphs and dynamic letterforms create graphic condensations of a mood.
It was in the palm-sized covers for contemporary literature and philosophy books, however, that Lustig Cohen found her most fruitful genre. Here was a space in which to experiment with an eclectic set of references drawn from the archive of European avant-garde typography she had begun to amass, as well as an emerging proto-pop sensibility. Her cover designs were characterized by conceptual playfulness—free-form compositions that used provocatively cropped, enlarged or tinted photography, sampled engravings and ripped paper as structural elements in combination with handwritten type, oversized glyphs and dynamic letterforms to create graphic condensations of a book's mood, argument or philosophical underpinning.
Reflecting on her cover designs in later years, Lustig Cohen observed that her goal was "to give the voice of the book primacy of place." Sometimes her cover image would address the book's subject matter head on—as in the case of Tennessee Williams's collection of short stories, Hard Candy (1959), where she used extreme closeups of lusciously lit cellophane-wrapped sweets, apparently tumbling through the air. More usually, though, the book's "voice" was evoked allusively. For Fritz Stern's 1957 anthology of historical writing, The Varieties of History, for example, she employed a photograph of dramatically lit pebbles of different shapes and sizes to suggest the multiple perspectives and genres of historical writing.
The 1958 cover of Charles Williams's Witchcraft features a black and white photograph of a burning letter W, made of wood from her own fireplace, offset by a bright-orange title. Her cover for The New Poets of England and America (1957) features a slightly out-of-focus photogram of a seed head, which also suggests the fizz of a firework, hinting at both the poems' natural references and their explosive potential. Such interpretative visual riffs on the books she packaged stood in stark contrast to their contemporary counterparts, which tended to employ literal pictorial illustrations.
Most of these book commissions came through the couple's close friend, Arthur Cohen—a publisher, author and the founder of Noonday Press and Meridian Books. Lustig had designed several books for Cohen in the last two years of his life and, since Elaine had contributed to their design under her husband's guidance, it seemed natural that she should take over the work. After Lustig's death, she and Cohen became romantically involved, marrying in 1956 and having a daughter soon after. (Tamar Cohen would also go on to become a graphic designer and artist.) Lustig Cohen's practice as a painter and designer continued to develop throughout the 1960s and '70s, enriched by what she termed a close "intellectual friendship" with leading writers, architects, designers and artists of her time. These included John Ashbery, Donald Barthelme, Ralph Ellison, Helen Frankenthaler and Robert Motherwell, many of whom gathered at the Cohens' residence, drawn together by a shared interest in modern Jewish history as well as 20th-century European and Russian modernist art and design.
By the late 1960s, painting began to dominate Lustig Cohen's practice and she devoted herself to rigorous exploration of hard-edged abstraction and formal experimentation with the repetition of shapes such as the diamond, the hexagon and the parallelogram. "For me, painting is a combination of the flat plane and the colour," she told Artforum in 2015. "When I sit and look at things, it is always about the interaction of the planes."
Her deep-seated interest in design remained, however, and, in 1972, the Cohens opened Ex Libris, a book shop run from the street level of their Upper East Side townhouse. The shop, which was much beloved of many private and institutional design collectors until its closure in 1993, specialized in rare and out-of-print avant-garde art and architecture books, posters, periodicals and other ephemera. Lustig Cohen researched and designed the dealership's themed catalogues, which have made a significant contribution to design history research in their own right. In 1996, Princeton Architectural Press published the book Letters from the Avant-Garde, a history of modernist letterheads selected from Lustig Cohen's personal collection.
Lustig Cohen's design work has been recognized by its inclusion in the permanent collection of the Cooper Hewitt, Smithsonian Design Museum, where she also had a solo show in 1995, and with an AIGA Medal for her pioneering work in the field. Her art practice has found its public through representation by the Julie Saul Gallery in New York and many dozens of exhibitions over the years at Bard College, Exit Art and Mary Boone Gallery (where she was the first female artist to have a solo show), as well as in recent years at P!, Philip Johnson's Glass House and Los Angeles County Museum of Art. In a statement on her website, Lustig Cohen wrote: "My life as an artist has been shaped by two passions: for graphic design created in the public sphere, on the one hand, and by the exploration of a related private vision in painting, on the other." In the latter years of her life she increasingly experimented with collage, producing works on paper that she saw as bringing together these parallel worlds: "I have boxes and boxes of collage material from when I used to go through all the European flea markets and find ticket stubs from the 1920s, antique paper, envelopes, postcards […] I like the idea of all these pieces of paper all with a history of their own coming together," she said in a 2013 interview with Bomb magazine. In the collages, she assembled typographic fragments and image scraps, linear structural elements and disembodied glimpses of the female form, conducting both Dadaist incongruity and Bauhausian geometry into fresh, vividly hued, historically sensitive yet timeless compositions.
As Patricia Belen and Greg D'Onofrio—the design duo behind Lustig Cohen's website—have pointed out, among her references and inspirations were Sophie Täuber-Arp and Sonia Delaunay: artists working in the same field as their husbands (Jean Arp and Robert Delaunay) but whose work is less frequently recognized. One of Lustig Cohen's collages, made in 1996 and titled Ceremony, takes for its source a historical studio photograph of four couples dressed in their wedding attire. Tellingly, all of the men's faces are obscured by the collaged superimposition of oversized and ornately decorated neckties, while the women look out at us, impassive and strong.