Avant-garde and Accessible: Bauhaus Women
European museums celebrate the creative brilliance of the often-overlooked Bauhaus women
Frieze Masters
Essay
2018
Bauhaus
Women designers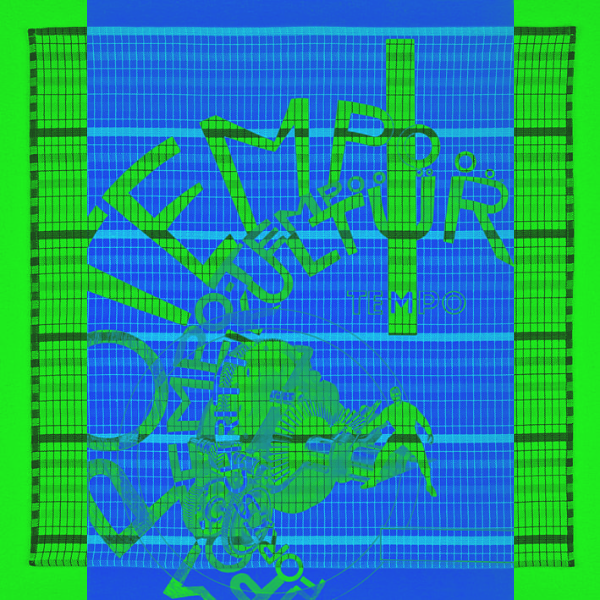 2019 marks the centenary of the founding of a small, experimental German applied arts school, whose name has since become synonymous with modernist design the world over. Bauhaus design is characterized by the use of industrial materials such as concrete, glass, and tubular metal, geometric forms and primary colours, and an emphasis on functionality and mechanized production processes. Even though it was in operation for only 14 years and underwent several changes of leadership and location, this short-lived, semi-nomadic school continues to exert a disproportionately enduring, global and arguably dogmatic influence on the way design is instructed, practiced and understood.
Also disproportionate, unfortunately, is the way in which the work of the male artists and designers who taught and studied at the Bauhaus have been celebrated over their female counterparts. Marcel Breuer's Wassily Chair, Herbert Bayer's Universal Alphabet, Josef Hartwig's chess set, William Wagenfeld's electric table lamp, and Ludwig Mies van der Rohe's Barcelona Chair, have all attained canonical status as exemplars of modernist design, while the work of their classmates—such as Benita Otte's kitchen design, Marguerite Friedlaender-Wildenhain's airplane cup, Ilse Fehling's stage design, or Alma Siedhoff-Buscher's Small Ship Building Game—is much lesser-known. Although the faces and bodies of the women of the Bauhaus may be somewhat familiar to us through carefully staged photographs in which they pose sculpturally on staircases and balconies, sporting uncomfortable-looking geometric outfits and angular haircuts, what they actually produced in the workshops has received much less attention.
In recent years, historians and curators have sought to redress this imbalance by focusing on the women who taught and studied at the Bauhaus, not as caricatured continuations of its architectural aesthetic, nor as appendages of their husbands or lovers, but for the ways they shaped and disseminated its philosophy through their ground-breaking work, mostly in textile design, weaving, stage and costume design, and ceramics. Among the growing number of corrective histories are Sigrid Weltge Wortmann's Women's Work: Textile Art from the Bauhaus (1993), Pat Kirkham's edited catalogue, Women Designers in the USA, 1900–2000 (2002), Ulrike Müller, Ingrid Radewaldt, and Sandra Kemker's Bauhaus Women: Art, Handicraft, Design (2009), and MoMA's 2014 exhibition, "Designing Modern Women 1890–1990," which was curated by Juliet Kinchin.
Several of the commemorative exhibitions, events and publications planned for the coming months will also attempt to recover the legacies of Bauhaus-trained women on their own terms. Among them are two retrospectives of the textile artist Anni Albers, which will feature some of her innovative geometric tapestries, curtain fabrics, rugs, and woven room dividers. ("Anni Albers," Tate Modern, London, 11 October 2018 – 27 January 2019 and "Anni Albers," Kunstsammlung NRW, Dusseldorf, 9 June – 9 September 2018.)
In many respects, the Bauhaus was socially progressive. It wanted to contribute to the rebuilding of society in the aftermath of World War One—to find a new way of living through design that was both avant-garde and accessible. The school's first director, the architect Walter Gropius, outlined his utopian thinking—which followed firmly in the footsteps of William Morris' Arts and Crafts movement—in a manifesto in which he conflated multidisciplinary education with social equality. Bringing all the arts in closer pedagogical, conceptual and practical alignment, and galvanized in the service of architecture rather than art, would help to overcome what Gropius termed the "arrogant barrier between craftsmen and artists." His conceptual repositioning of the gesamtkunstwerk, or "total work of art," with the architectural enterprise at its centre, would, in Gropius' view, help facilitate the creation of "the new building of the future that will unite every discipline, architecture and sculpture and painting, all in a single form which will one day rise heavenwards from the hands of a million workers as the crystalline symbol of a new and coming faith."
Despite this ideologically enlightened rhetoric, and the fact that the new school actively recruited both sexes, for the women who did end up studying at the Bauhaus, participation in the creation of this future-facing gestamtkunstwerk was only partial and, for the most part, "arrogant barriers" remained firmly in place. Despite numerous shifts in instructors, infrastructure and pedagogical emphasis, the Bauhaus leadership was united in its belief that design processes and materials were somehow inherently gendered. While the male students could explore, among others, mural or glass painting, printing, sculpture, furniture design, graphic design, stage design and metalwork; women were usually steered toward the weaving or ceramics workshops.
A key element of the Bauhaus curriculum was the unifying first semester of preliminary study (directed by Swiss-born artist Johannes Itten and after 1923 by the Hungarian Constructivist László Moholy-Nagy), which introduced students to materials, textures, drawing techniques, colours and elementary geometric forms. And yet, a separate course was taught to women students, whom it was believed were unsuited to engaging with three-dimensional design.
As irritating as this manifestation of prevailing societal attitudes of the time must have been, the female students of the Bauhaus seized their opportunities to develop their creative practices wherever they found them. Once the German painter and sculptor Marianne Brandt had succeeded in her campaign to pursue her apprenticeship in the metal workshop, she designed one of the most commercially successful objects to come out of the school—the best-selling Kandem adjustable bedside table lamp. In 1928, after Moholy-Nagy stepped down, she took his place as head of the metal workshop. After a year in the position, Brandt left the Bauhaus to become director of the design department for the metalware company Ruppelwerk Metallwarenfabrik GmbH. She went on to produce some of the century's most innovative and elegant tableware and lamps based on pure geometric forms and made from silver and brass, as well as more affordable materials such as chrome, aluminium and glass.
Similarly, Gunta Stölzl, who became head of the weaving workshop and whose abstract textile hangings were featured on walls throughout the school, embraced textiles as a medium ripe for sustained investigation. Later in life she reflected that: "We wanted to create living things with contemporary relevance, suitable for a new style of life. Huge potential for experimentation lay before us. It was essential to define our imaginary world, to shape our experiences through material, rhythm, proportion, colour and form." Having visited factories to learn about industrial fibre and dyeing technology, she experimented with the integration of industrial materials such as cellophane, fibreglass and metal, with reversible fabrics and the use of fabric in acoustics, for example.
Stölzl's enthusiasm for both the industrial application of textile design and the incorporation of industrial elements in her designs inspired many of her students. These included the Dutch textile designer Kitty van der Mijll Dekker, whose work as a student and later as a commercial designer and teacher is representative of this mission to push to the limit the technical and material potential of weaving as a discipline. Van der Mijll Dekker experimented with new materials such as cellophane, iron yarn, raffia and synthetic yarns, suitable for industrial production. Her beautiful 1934 Relief Rug—the varied density and depth of its knots and weaves subtly reinforced by its two shades of white wool—was displayed as a model of modern weaving at World's Fairs in Brussels and Paris and at the Metropolitan Museum in New York. More emblematic of the modernist project to create design products that were beautiful, mass producible and affordable, however, is her strikingly geometric Dobby-woven linen tea towel from 1939. Upon graduation from the Bauhaus, van der Mijll Dekker was hired by the Eindhoven-based weaving mill EJF van Dissel & Zonen. Her assignment was to develop modern household textiles such as bedding, table linen, and tea towels. Her checked towel designs in Bauhausian primary colours, which were hard-wearing, colour-fast and easy to wash, became household staples across the Netherlands and were recently re-issued by the Textile Museum in Tilburg. Technically innovative, visually bold, but fundamentally pragmatic, van der Mijll Dekker was just one of the women of the Bauhaus who helped to disseminate modernist design principles one tea-towel at a time.