"A Throw-Away Esthetic": New Measures and Metaphors in Product Design Criticism, 1955–1961, Part 3
Developing an Aesthetics of Expendability: Reyner Banham's Critical Design Writing, 1955–1961
Sifting the Trash: A History of Design Criticism, Alice Twemlow, MIT Press
Book chapter
2017
1960s
Design criticism
Design history
History of design criticism
Pop
Reyner Banham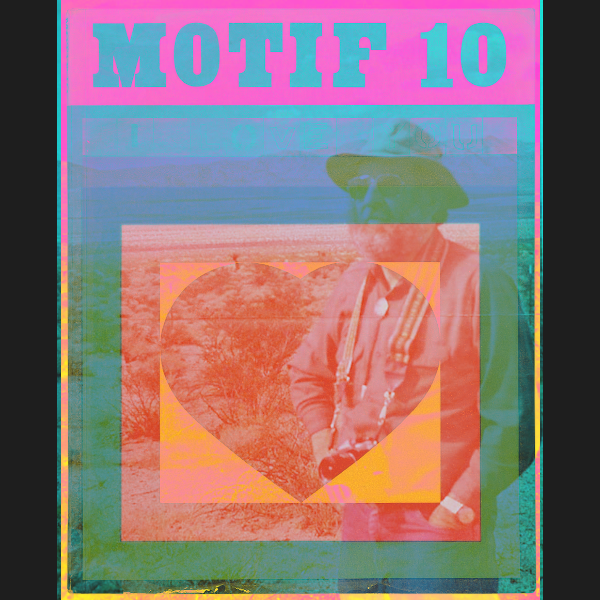 "Vidiot" consumers
In the late 1950s and early 1960s, Reyner Banham was preoccupied with formulating a new type of critical writing equipped to tackle popular, mass-produced, expendable product design. Banham believed that the modes and values of design criticism as it had been conducted were distilled from the precepts of Modernist architecture, and thus were out of date and insufficient for any convincing appraisal of the expendable products of a throwaway economy. New criticism would require new diction, metaphors, syntax, methods, purpose, values, and readerships. It would also require a sensitivity to the products under consideration, and an empathy with the concerns of their consumers.
In the 1963 "Who Is This Pop?" article we glimpsed at the beginning of this chapter, Banham had introduced the term "Vidiot," which he characterized as someone "trained to extract every subtlety, marginal meaning, overtone or technical nicety from any of the mass media," and thus in this term he conflated his own role as critic with the knowing consumer he represented.190 Later in the piece he claimed that there is no such thing as an "unsophisticated" consumer: "all consumers are experts, have back-stage knowledge of something or other, be it the record charts or the correct valve timing for doing the ton."191 In an article which surveyed the landmarks and influences that he felt had shaped industrial design criticism of the past decade, he highlighted Consumer Research, and the way in which "the formal recognition of a specific consumer viewpoint in relation to industrial design" had emerged as "one of the more important new factors."192
Banham advanced his argument for a new type of design writing in several articles of the period by tracing the historical lineage of industrial design criticism, critiquing contemporaneous writing and the influence of design institutions, and by experimenting himself with the nascent form. Assembled together, these fragments of various articles constitute Banham's statement of practice as a product design critic.
"Goodies," not "good design": Banham's subject matter193
Banham identified his subject matter as the kinds of new, cheap, mass-produced, often "flashy and vulgar" products that were increasingly figuring in working-class people's lives, as "physical and symbolic" consumables. He referred to these objects as "goodies." A goodie's "sole object was to be consumed," he observed, in the article "Who Is This Pop?," referring readers to the passage in Vladimir Nabokov's novel Lolita, in which the narrator buys the prepubescent Lolita "four books of comics, a box of candy, a box of sanitary pads, two cokes, a manicure set, a travel clock with a luminous dial, a ring with a real topaz, a tennis racket, roller skates with white high shoes, field glasses, a portable radio set, chewing gum, a transparent raincoat, sunglasses."194 Banham was more specific than Nabokov in his characterization of goodies. They had to be brand names, carefully sourced, and then edited and curated into "a fairly compact package" or kit. Things like "genuine Brand-X cigarettes, Japanese wrestling magazines, foreign paper-backs from Krogh and Brentano's" were gathered and presented like urban archaeological finds. The artist John McHale, for example, had spent a year in 1955 as a visiting student at Yale University and returned to London with a trunk full of American magazines such as Life, Look, and Esquire, and other ephemera, that provided the sources for Banham and Hamilton's studies of American white goods and cars. Later, in 1963, the architect Warren Chalk assembled the components of an imagined contemporary urban flâneur's "Living City Survival Kit," in his image for the catalog for Archigram's "Living City" exhibition at the ICA. The image, which includes sunglasses, instant coffee, a packaged Wonderloaf, a box of tissues, lipstick, an issue of Playboy magazine, and an Ornette Coleman record, referenced a newly emerged urban lifestyle made up of disposable, instant, pocket-sized, mass-produced consumer goods, with no discernible ancestry as object types. The dilemma for Banham, and other like-minded writers, was how to approximate this condition and these appurtenances through language. He turned to his provincial upbringing for answers.
Banham, born in 1922, was raised in Norwich in the eastern British county of Norfolk, the son of a gas engineer. He trained in aeromechanical engineering at Bristol Technical College, focusing on management training, then worked at Bristol Aeroplane Company as an engine fitter. After the war he returned to Norwich, where he wrote reviews of art exhibitions for local newspapers such as the Eastern Evening News (as P.R.B.) and the Eastern Daily Press (as Reyner Banham), and enrolled in an adult education art history course taught by Helen Lowenthal. With Lowenthal's assistance, and after learning German (the language required for entry), he was admitted to the Courtauld Institute in London to study architectural history. When he earned his BA in 1952 he began to study with the German-born architecture critic and historian Nikolaus Pevsner, working on a PhD about "developments in architectural form and … architectural thought in an industrialized epoch," which he published in 1960 as Theory and Design in the First Machine Age.195 While studying, he also worked as a part-time literary editor at the Architectural Review and attended the Independent Group meetings at the ICA as an organizing member and recorder.
Through the IG discussions Banham realized that his working-class, rural roots—a disadvantage at the Courtauld Institute, and in the art history profession more generally—was, in the pluralist atmosphere of Pop, actually an asset to be leveraged. The usual trajectory for a Courtauld graduate, according to his widow Mary Banham, was to go and work in a provincial gallery or museum, with a view to returning to London after a few years. She believes that Anthony Blunt, the director of the Courtauld, and Pevsner helped him to circumvent this route, because Banham was already an accomplished journalist and did not want to leave London, but mainly, she suspects, because "he was not a gentleman and said what he thought."196 Banham became increasingly comfortable with the fact of his working-class background, using it to his advantage, and in 1964 claimed that it gave him "a right to talk about certain subjects."197
Banham was keen to locate himself at the wellspring of Pop ideas—as someone who had "helped to create the mental climate in which the Pop art painters have been able to flourish." In articles he often emphasized his working-class roots and those of most of the Independent Group members who, he said, were all brought up "in the Pop belt somewhere," all-knowing consumers of American films and magazines in an inevitable rather than a studied way.
The following autobiographical passage is typical of several similar instances in which Banham cements a narrative of his coming of age through the practice of knowing, pluralist consumption, in which a new "scale of values" embraced both comics and literature: "I have a crystal clear memory of myself, aged sixteen, reading a copy of Fantastic Stories while waiting to go on in the school play, which was Fielding's Tom Thumb the Great, and deriving equal relish from the recherché literature I should shortly be performing and the equally far out pulp in my hand. We returned to Pop in the early fifties like Behans going to Dublin or Thomases to Llaregub, back to our native literature, our native arts."198 By training his gaze on mass-produced goods and the manifestations of popular culture, Banham made a political statement that clashed with most design commentary to date, which usually excluded this material, using criteria of restrained aesthetics and durability as its selective filter.
Working as a freelance writer for various publications, rather than having to toe any institutional party lines, Banham was freer than most design commentators of the period to explore different topics, stances, and writing styles. In 1956 he wrote about industrial design and "the common user" for the Listener, and with his "Not Quite Architecture" column for the Architects' Journal, begun in 1957, and his New Statesman column on architecture, technology and design, begun in 1958, he experimented with broadening his field to include reviews of science fiction and blockbuster films, and industrial design or the themes that framed it, such as the retreat of the Italian influence in British society. By the mid-1960s, with a weekly "Arts in Society" column in New Society, Banham was known for his coverage of mass-market goods, particularly their packaging, which he saw as enabling "the latest and most sophisticated types of design into domestic environment," via frozen foods, LP records, and paperback books.199
"Many, because orchids": Banham's critical values200
The new subject matter that Banham had identified demanded a corresponding shift in values that grated with the establishment view of design. A critic of serially produced popular product design would have to grasp the implications of expendability, decoration, and manufacturing and marketing processes. He would also have to have the ability to intuit the desires of the kind of knowing consumer who could distinguish "stainless from spray chrome at fifty paces," as well as the worldview of the designer.201
Banham dismissed what he saw as a century of thinking about designed products sustained by "a mystique of form and function under the dominance of architecture," and misled by a confused idolization of simplicity and standardization. Inspired by automobile designer Jean Gregoire's observation that the European Bugatti engine, with its carefully hidden wiring and accessories, was in fact less beautiful than American engines where the manifolds were clearly seen and easy to access for repair purposes, Banham compared a Bugatti engine with a Buick V-8: "The Bugatti, as Gregoire noted, conceals many components and presents an almost two-dimensional picture to the eye, while the Buick flaunts as many accessories as possible in a rich three-dimensional composition, countering Bugatti's fine art reticence with a wild rhetoric of power."202 Summarizing the appeal of the Buick, he enumerated the following qualities: glitter, bulk, three-dimensionality, deliberate exposure of technical means, ability to signify power, and immediate impact. To Banham, these qualities represented the antithesis of fine-art values and fulfilled instead the literary critic Leslie Fiedler's definition of Pop Art articulated in an essay on comic books in Encounter, which Banham appreciated.203 Banham quoted Fiedler, who had written that although contemporary popular culture differs from folk art, in "its refusal to be shabby or second rate in appearance, its refusal to know its place," it is not designed to "be treasured, but to be thrown away."204
The design historian Gillian Naylor, among others, has pointed out the importance of the Futurist movement for Banham's intellectual development—his belief in technological invention, the need to study mass-produced design, an anti-permanence philosophy, and an embrace of what Italian Futurist Umberto Boccioni had called the "anti-artistic" manifestations of our epoch, can all be traced back to his research into the Futurists for his revisionist history of modern architecture, Theory and Design in the First Machine Age.205
In his 1955 article "Vehicles of Desire," Banham bemoaned the fact that Platonic ideals of permanence, more befitting to architecture, were still being used to measure value in industrial design: "We are still making do with Plato because in aesthetics, as in most other things, we still have no formulated intellectual attitudes for living in a throwaway economy."206 He continued: "We eagerly consume noisy ephemeridae, here with a bang today, gone with a whimper tomorrow—movies, beach-wear, pulp magazines, this morning's headlines and tomorrow's TV programmes—yet we insist on aesthetic and moral standards hitched to permanency, durability and perennity."207
Banham continued his theme in "Design by Choice," published in July 1961 in Architectural Review. He opined that while the Modern Movement held sway in the early twentieth century, architects such as Voysey, Lethaby, Muthesius, Gropius, Wright, and Le Corbusier, and writers influenced by them such as Edgar Kaufmann Jr. in the US and Herbert Read in Britain, directed the production and discussion of industrial design. By 1961, however, Banham noted, architects had ceded control of the discussion to "theorists and critics from practically any other field under the sun":
The new men in the USA, for instance, are typically liberal sociologists like David Reisman or Eric Larrabee; in Germany, the new men at Ulm are mathematicians, like Horst Rittel, or experimental psychologists like Mervyn Perrine; in Britain they tend to come from an industrial design background, like Peter Sharp, John Chris Jones, or Bruce Archer, or from the Pop Art polemics at the ICA like Richard Hamilton. In most Western countries, the appearance of consumer-defence organizations has added yet another voice, though no very positive philosophy.208
In these newly configured circumstances, opinion on industrial design was fractured and eclectic, and served the ideological purposes of each commentator. Banham attempted to convince the readership of the Architectural Review that they needed to understand product design, and that they would need a guide in such unfamiliar territory. By inserting numerous hints of his knowledge and ability to translate jargon terms such as "Detroitniks" and "hidden persuaders," Banham prepared the way for his own indispensable role as guide.
Negotiating "the thick ripe stream of loaded symbols": Banham's methods209
In Banham's view, even though the material qualities of products had changed, the basic "problem" of industrial design had remained the same—"it is still a problem of affluent democracy, where the purchasing power of the masses is in conflict with the preferences of the élite."210 Banham outlined a new and commercially focused role for the product critic, as partner of the designer, which is "not to disdain what sells" but to help industry determine "what will sell." Part of this role involved selling not just the product to the consumer, but also the consumer to capital: "Both designer and critic must be in close touch with the dynamics of mass-communication. The critic, especially, must have the ability to sell the public to the manufacturer, the courage to speak out in the face of academic hostility, the knowledge to decide where, when and to what extent the standards of the popular arts are preferable to those of the fine arts. He must project the future dreams and desires of people as one who speaks from within their ranks."211
By urging critics to get closer to the design industry and to participate more actively in its manipulation of popular desire, Banham took a contrary stance, and one that identified "academic hostility" as the primary impediment to progress, rather than manufacturers or designers.
Some of the academic hostility came from the direction of the Hochschule für Gestaltung Ulm in Germany, under the directorship of Tomás Maldonado, which Banham had characterized as the "cool training ground for the technocratic elite."212 Banham was invited to visit the school in March 1959, and he delivered two lectures, "The Influence of Expendability on Product Design" and "Democratic Taste," which were afterward "heatedly discussed."213 In fact, it is hard to picture a setting more antithetical for Banham to present his ideas on the virtues of ephemerality and the idiosyncrasies of public taste. Ulm's pedagogical philosophy under Maldonado was highly scientific and technological, and underpinned by functionalism. Espousing Frankfurt School arguments, Maldonado drew attention to what he saw as Banham's mistaken assumption that Detroit car styling was an expression of the people, when in fact it was a calculating marketing exercise designed cynically by large corporations. He wrote: "I am not much convinced that the aerodynamic fantasies of Vice Presidents of Styling have much in common with the artistic needs of the man in the street."214
Maldonado, an anticapitalist design theorist committed to a rational approach to design, saw Banham's argument as fundamentally flawed. Banham's point, however, was that to truly understand industrial design as a critic, one needed to get close to the sources of both manufacture and consumption—to report from the ground, rather than to philosophize from a distance. What does appear contradictory in Banham's argument is his requirement that a critic of popular product design should be an ally of the designer and help serve up the consumers on platters to the industrial complex, while also representing the emotional desires of the knowing consumer.
Banham set out a method for critical analysis in the new conditions of expendability, which would take into account a product's content, its symbolism, and the popular culture it spoke to. The proper criticism of popular product design depended, he opined, on "an analysis of content," "an appreciation of superficial rather than abstract qualities," and an ability to see the product as "an interaction between the sources of the symbols and the consumer's understanding of them."215 He explained how a critic "must deal with the language of signs." Improved criticism was contingent upon "the ability of design critics to master the workings of the popular art vocabulary which constitutes the aesthetics of expendability."216
Banham highlighted a sample of Deborah Allen's writing about cars in Industrial Design, discussed earlier in this chapter. He regarded Allen as one of the few commentators equipped to write about cars and "the thick ripe stream of loaded symbols" with which stylists adorned them.217 Seeking an alternative to architecture with which to compare cars, Banham lit upon comics, movies, and musicals as the nearest point of reference, for these products bore "the same creative thumb-prints—finish, fantasy, punch, professionalism, swagger." Top body stylists, he argued, were looking in the same direction. They used symbolic iconographies "drawn from Science fiction movies, earth-moving equipment, supersonic aircraft, racing cars, heraldry, and certain deep-seated mental dispositions about the great outdoors and the kinship between technology and sex."218 Deploying such popular visual references, the body stylists were able to mediate between industry and the consumer, and to say something of "unverbalisable consequence to the live culture of the Technological Century."219 It was this ability of the Detroit body stylists to conduct a "repertoire" of styling details, to "give tone and social connotation to the body envelope," and to connect to a "live culture" that Banham sought to capture and make "verbalisable" through his own writing.
"Boeing along to Honolulu": Banham's language220
Banham's most significant and enduring contribution to a new form of product design criticism is to be found in the diction he introduced to design discourse. The broader cultural project of using language to approximate the contours of a Pop sensibility was already underway in the literary forays of authors such as Anthony Burgess, especially in his novels Nothing Like the Sun and A Clockwork Orange. Literary critic John J. Stinson observed: "The art that Burgess gives us is, in fact, very much akin to that of the Pop Artists of the graphic arts, chiefly in the fact that the countless mundane objects he gives us come very near themselves to being the subject matter, although also as in the graphic arts, they are superinflated (in Burgess by a bursting sort of neo-Jacobean language) so as to bring us to new perceptual and ontological levels of awareness."221
Burgess himself later observed: "By extension of vocabulary, by careful distortion of syntax, by exploitation of various prosodic devices traditionally monopolized by poetry, surely certain indefinite or complex areas of the mind can more competently be rendered. …"222 In nonfiction writing, too, American journalists such as Tom Wolfe and Gay Talese were exploring a new immersive approach to storytelling, saturated with technical detail, allusion, extensive passages of dialogue, and imagined scenarios, which Wolfe later dubbed the "New Journalism."223
Banham transplanted neologisms, the rhythm and diction of contemporary vernacular dialogue, the language and brand names of commercial culture, and poetic phrasing to the context of design writing. Consider just one of his sentences: "The New Brutalists, pace-makers and phrase-makers of the Anti-Academic line-up, having delivered a smart KO to the Land-Rover some months back, have now followed it with a pop-eyed OK for the Cadillac convertible."224 Here Banham hyphenated words to make new ones (pace-setters, phrase-makers, pop-eyed), emphasizing the condensed information-packed impression of the sentence. He used the colloquial abbreviations KO and OK in a pleasingly symmetrical and palindromic shorthand for evoking his perception of a change in taste (the British establishment, as represented by the sensible Land-Rover, was given a "Knock Out," while the excesses of Detroit car styling symbolized by the Cadillac were given approval). Through such playful linguistic devices Banham began to work out a distinctive writerly voice capable of engaging with the vitality of popular culture on its own terms.
The women on the bus: Banham's readers
Banham, who between 1958 and the late 1970s was writing hundreds of weekly columns, knew very well the pressures of writing to deadlines and directly into the fast-flowing current of contemporary culture. His articles about design can be considered as expendable as the topics he was writing about. Reflecting on the journalistic aspect of his oeuvre, he wrote: "the splendour (and misery) of writing for dailies, weeklies, or even monthlies, is that one can address current problems currently, and leave posterity to wait for the hardbacks and PhD dissertations to appear later."225 Banham's belief in expendability extended to the record of his own work. He burnt all of his papers in 1976 before he moved his family to Buffalo, New York. "He wasn't interested in posterity," his widow Mary observed.226
Banham was a dexterous and witty writer who wrote out in longhand on foolscap paper preparatory versions of his articles before typing them up and showing them to Mary, an art teacher by training, who, in addition to doing architectural drawings for his articles for the Architectural Review, said that she performed for him the role of "the woman on the bus, or everyday reader."227 Mary said she helped him "break down his long sentences" and made him explain technicalities, "because he wanted to introduce what he was interested in to as big a public as possible."228
Through publishing in popular mainstream publications, Banham made the tools of criticism available to his readers so that more people could apprehend the designed environment that surrounded them. He used the iconographic methods of art history he learned as a student at the Courtauld Institute, in which one focused on the identification, description, and interpretation of the content of images, but he applied them to designed objects and phenomena that lay beyond art or even architecture criticism's regular territory—he took criticism out into the field in order to "participate in the extraordinary adventure of mass-production."229
Conclusion
The March 1960 issue of Industrial Design, guest-edited by Jane Thompson as her last effort for the magazine as a consulting editor, was an anthology of 40 articles and excerpts, written by foreign critics gathered from design magazines in Italy, France, Germany, Norway, Sweden, India, and England. Thompson wanted to explore the differences between European and American design, which she saw as being at different stages of development in terms of their large-scale production and competitive marketing. Freed from the responsibility of being the editorial figurehead of a magazine founded to promote the interests of American designers to industry, in this issue Thompson was able to introduce more critical content than she had thus far.
Through her selection of such a variety of voices, the text-heavy nature of the issue, the complex layout of the magazine which incorporated her chatty marginalia and responses from writers to particular claims in articles set alongside the appropriate passages, Thompson created the feeling of a live debate in action, and a snapshot of international design discourse in the late 1950s as filtered through her editorial viewpoint. In her introduction, she observed:
Overseas [the designer] puts out fewer products and more words than his busy American counterpart. … But is this really for the lack of time and thought? Doesn't this really go back to the traditional belief, as old as the depression-born profession itself, that to sell itself to business, industrial design had to adopt the standards of business, and cut itself off from the American arts? Our self-willed isolation has had curious effects, among them the lack of a critical tradition among designers and the lack of any active school of professional critics who support the designer in his search for valid expression and purpose. There are many ramifications to this critical void, but they boil down to this: US industrial design itself has not believed in criticism or accepted it, because it grew up on business' belief that you can't criticize design if it sells, daren't criticize it for fear of harming sales.230
Among the featured articles were Banham's "Industrial Design and Popular Art," republished with the new title "A Throw-away Esthetic," and an excerpt from Hamilton's "Persuading Image." In this new context, these articles feel incongruous in their lack of concern for the social issues that were beginning to absorb intellectual design culture. Banham's piece had been written five years previously and Hamilton's article, although it had been published in Design magazine only the month before, looked back to the mid-1950s in its references. Industrial designer Don Wallance pointed out the anachronistic nature of the articles in a letter published in a subsequent issue. Referring to Banham's piece, Wallance wrote: "Some of our friends having belatedly embraced the techniques of mass marketing are not content merely to enjoy its economic benefits, but are impelled to idealize and institutionalize its esthetic consequences." He went on to point out that this "is at a time when many thoughtful Americans such as John Galbraith, Walter Lippmann and C. Wright Mills are questioning the economic and social premises of the Big Sell that underlie Mr. Banham's throwaway esthetic."231
Wallance's observation suggests a disconnection between Hamilton and Banham's fascination with American consumer culture of the late 1950s and the emergent concerns of some American designers. By 1960 a new more serious, anxious, and morally driven species of design criticism was beginning to take shape that called for accountability in the design profession and its associated industries.
Of the three "thoughtful Americans" mentioned by Wallance, C. Wright Mills, a Marxist professor of sociology at Columbia University, was the most directly critical of design, and designers' complicity in eroding left-wing values through their role in the misleading conflation of culture and commerce. His ideas on design's complicity with the "cultural apparatus" had been aired to the design community at the International Design Conference at Aspen in 1958, and in the pages of Industrial Design magazine. Wright Mills questioned the way in which people's experiences were increasingly prefiltered by designers: "The world men are going to believe they understand is now in this cultural apparatus, being defined and built, made into a slogan, a story, a diagram, a release, a dream, a fact, a blue-print, a tune, a sketch, a formula; and presented to them." He posited that by squandering their responsibility as "observation posts" and "interpretation centers," designers were succumbing to commercial imperatives "which use 'culture' for their own non-cultural—indeed anti-cultural—ends."
Wright Mills identified planned obsolescence as the economic environment in which "the designer gets his main chance": "The silly needs of salesmanship are thus met by the silly designing and redesigning of things. The waste of human labor and material becomes irrationally central to the performance of the capitalist mechanism. Society itself becomes a great sales room, a network of public rackets, and a continuous fashion show."232
This article provoked several responses among Industrial Design's readership. In June 1959, Fred Eichenberger, Assistant Professor of Design in the College of Applied Arts at the University of Cincinnati, wrote to commend the piece and to underline its moral message:
It seems to me that the heart of Mills' proposed book is the consideration of public and private morality. We are all familiar with the statements of aims and ethics published by the various professional societies of design. These have to do mainly with the designer's working relationships, his obligations to his client, and his attitudes towards other professionals. Now this too is morality, but of a very specific sort. The kind of morality I mean is concerned with the way our efforts affect the larger society. In a world of exploding populations and exploding nuclear devices, of contracting natural resources, in a world in which urbanization and supra-nationalism are making enormous advances, all of us must, as never before, question the consequences of our actions.233
A growing body of thinkers was exposing the social, psychological, and physical dangers of planned obsolescence, public relations, motivation research, car design, waste, litter, and the lack of attention to Third-World poverty.234 Such arguments were directed squarely at the very position that Banham and Hamilton had celebrated in their writing, and that Industrial Design magazine had nurtured so carefully in its editorial premise, which was to be "on the designer's side."235 The idea that a design critic should be a designer's ally was beginning to crumble.
It was as if two tectonic plates of design criticism—one driven by a need to shake up old establishment values and to extend "the long front of culture" on its own new stylistic terms, the other directed by social, political, and moral concerns and in some cases recommending a return to the old values—were grating past one another as they headed in different directions. The two variants of criticism shared the same subject matter—cars and white appliances—but their motivations, arguments, style of language, and points of origin were profoundly different.
Banham stood his ground. In his "Design by Choice" article of 1961 he gave "the new men in the USA … typically liberal sociologists" short shrift: "Lash-up formulations of this sort are, of course, only ad hoc intellectual structures and should be neatly put away when they have done the job for which they were assembled. Thus, a narrowly Stalinist frame of reference, rigidly maintained beyond its last point of utility, has resulted in the sterility and subsequent disappearance of radical left-wing design criticism in Western democracies, and leaves intelligent sociologists, like Richard Hoggart, apparently sharing the opinions of an 'Establishment' that they otherwise despise."236 His debunking was focused in particular on Vance Packard. Under the heading "Alarmist Literature," he wrote:
In the 1950s the shortcomings of some aspects of product design became a subject for sensational journalism which—in some cases—contained an element of serious warning. The most prolific of these professional Jeremiahs was the American writer Vance Packard, whose book The Hidden Persuaders drew attention to the social consequences of motivation research. His subsequent works The Status Seekers and The Waste Makers continued variations of the same theme of social enquiry into design, but began to suggest that he had fallen victim to the very situation against which he was protesting: his elevation to the best-seller list involved him in the dynamics of the mass market and more or less committed him to bring out a "new model" every other year.237
Banham would have plenty more to say about Pop and popular culture in the 1960s, and he continued to deploy his newly formed aesthetics of expendability on the explication of product design. Meanwhile, the wider climate of opinion was shifting away from a celebration of popular culture and technological progress toward a more questioning approach with regard to the social and environmental consequences of a disposable product design culture. Such concerns would force themselves onto the main stage of design discourse when, as we shall see in chapter 2, students and environmental activists disrupted the proceedings of the 1970 International Design Conference at Aspen, and Banham, acting as moderator, was confronted with a vehement backlash against the values of expendability, excess, and surface styling that he and others had spent the late 1950s and early 1960s endorsing so personally, persuasively, and poetically.
190. Banham, "Who Is This Pop?," 5.
191. Ibid., 13. 192. Banham, "Design by Choice," 44.
193. Banham, "Who Is This Pop?".
194. Vladamir Nabokov, Lolita (New York: Vintage Books, 1989), 141–142 (first published in Paris 1955; in New York 1958).
195. Reyner Banham, Theory and Design in the First Machine Age (London: Architectural Press, 1960), 37.
196. Mary Banham, personal interview, February 26, 2007.
197. Banham, "The Atavism of the Short-Distance Mini-Cyclist," 84. For a fuller account of Banham's cultural background and ideals in relation to class, see Nigel Whiteley, Reyner Banham: Historian of the Immediate Future (Cambridge, MA: MIT Press, 2002), 378–382.
198. Banham, "Who Is This Pop?," 13.
199. Banham, "Design by Choice," 48.
200. Banham, "A Throw-away Esthetic," 61.
201. Reyner Banham, "All That Glitters Is Not Stainless," Architectural Design, August 1967, 351.
202. Banham, "A Throw-away Esthetic," 64.
203. Leslie Fiedler, "The Middle against Both Ends," Encounter, August 1955, 16–23.
204. Ibid.
205. Gillian Naylor, "Theory and Design: The Banham Factor," Journal of Design History 10, no. 3 (1997), 245.
206. Banham, "Vehicles of Desire," 3.
207. Ibid.
208. Banham, "Design by Choice," 48.
209. Banham, "Vehicles of Desire," 4.
210. Banham, "Design by Choice," 43.
211. Banham, "A Throw-away Esthetic," 65.
212. Banham, margins, "Design by Choice," 48.
213. Ulm 5, quarterly bulletin of the Hochschule für Gestaltung, July 1959, 79.
214. Ibid. 215. Banham, "A Throw-away Esthetic," 65.
216. Reyner Banham, "Space for Decoration, A Rejoinder," Design, July 1955, 24.
217. Banham, "Vehicles of Desire," 4.
218. Ibid., 5.
219. Ibid.
220. Banham, "Who Is This Pop?," 3.
221. John J. Stinson, "Anthony Burgess: Novelist on the Margin," Journal of Popular Culture, Summer 1973, 136–151.
222. Anthony Burgess interviewed by John Cullinan, Paris Review, Spring 1973, <http://www.theparisreview.org/interviews/3994/the-art-of-fiction-no-48-anthony-burgess > (accessed September 20, 2012).
223. Banham's first piece for New Society, on August 19, 1965, would be "Kandy Kulture Kikerone," a review of Tom Wolfe's essay collection The Kandy-Kolored Tangerine-Flake Streamline Baby (New York: Farrar, Straus & Giroux, 1965). The essay after which the book was titled first appeared in Esquire, a magazine that Hamilton and Banham both read, in November 1963, as "There Goes (Varoom! Varoom!) That Kandy-Kolored (Thphhhhhh!) Tangerine-Flake Streamline Baby (Rahghhh!) Around the Bend (Brummmmmmmmmmmmmmm) …" and is regarded as the first product of the "New Journalism" genre.
224. Reyner Banham, "Vehicles of Desire," Art, September 1, 1955, 3.
225. Reyner Banham, preface to Design by Choice, 7.
226. She decided to save his subsequent papers, and those written since 1976 are collected in the Getty Archive. Mary Banham, personal interview, February 26, 2007.
227. Ibid.
228. Ibid.
229. Banham, "A Throw-away Esthetic," 65.
230. Jane Fiske McCullough, "To the Reader," editorial preface, Industrial Design, March 1960, 35.
231. Don Wallance, letter to editors, Industrial Design, June 1960, 10. The Harvard economist John Galbraith critiqued the assumption that continually increasing material production is a sign of economic and societal health in his 1958 best-seller The Affluent Society (Boston: Houghton Mifflin, 1958); and political scientist Walter Lippmann, who was awarded a Pulitzer Prize in 1958 for his syndicated column "Today and Tomorrow" in the Herald Tribune, was a prominent critic of the propagandist machinations of the mass media.
232. C. Wright Mills, "The Man in the Middle," Industrial Design, November 1958, 73.
233. Fred Eichenberger, letter to the editors, Industrial Design, June 1959, 8.
234. These thinkers included: the journalist Vance Packard, who leveled critiques at the advertising industry and its obsession with motivational research, which he held accountable for persuading people to buy things they didn't need (The Hidden Persuaders, 1957), and at American manufacturers for their adoption of planned obsolescence as a business model and consumers for their excessive consumption (The Waste Makers: A Startling Revelation of Planned Wastefulness in Industry Today, 1960); the politician Ralph Nader, whose investigations of deficiencies in American automobile design were published in 1959 and later republished in the book Unsafe at Any Speed: The Designed-In Dangers of the American Automobile (New York: Grossman, 1965); and the architect Richard Buckminster Fuller, whose writings about the wasteful practice of industrial design were collected in No More Secondhand God and Other Writings (Carbondale: Southern Illinois University Press, 1963).
235. Ralph Caplan, "On the Designer's Side," Industrial Design, February 1958, 33.
236. Banham, "Design by Choice," 44.
237. Ibid., 43.