Design Curating and Writing at Design Academy Eindhoven
An interview with Alice Twemlow by Gert Staal
Interview
2018
Design Academy Eindhoven
Design curation
Design education
Design writing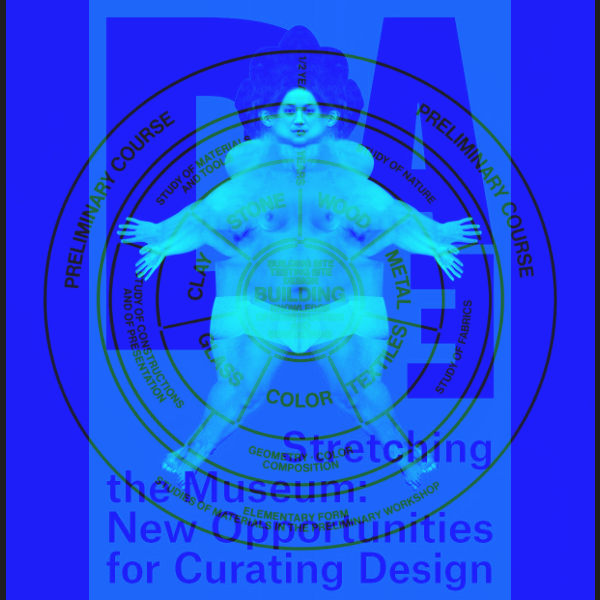 I had a strange entry into, and an ever stranger exit from, Design Academy Eindhoven. For a pleasurable year, however, I was the head of the Design Curating & Writing MA, where I introduced a new emphasis on experimental formats (such as cumulative online editing, meme curation, and interactive online dashboards to accompany live events) and shepherded some fruitful collaborations with external partners such as Open Set, MacGuffin magazine, Dezeen, and Artez. The students who graduated during my tenure have gone onto assume some key roles in curation and publishing, and now I'm happy to count some of them as my valued colleagues. 
—
Gert Staal: Design Curating and Writing (DCW) is the most recent addition to Design Academy Eindhoven's Masters programme. The introduction in 2014 resulted from discussion about the growing relevance of critical reflection, editing and curatorial skills within the design domain in general, and the recognition that for a specific group of master students, design research doesn't necessarily translate into designs for products or systems. After three pioneering years, how would you describe DCW's playing field today?
Alice Twemlow: When I took over as head of the department in the summer of 2017, I began to rethink the organisational structure and the position of DCW, and started to try to align it with the spirit and possibilities of this design school. Now DCW is becoming a space for students to experiment with the tools and formats of 21st century writing and curating, in parallel to the experimentation with materials, technologies and ideas going on in the design departments. We are working hard to develop a critical visual and verbal language. It is getting sharper all the time.
Tutors from a variety of different backgrounds have played a huge role in this. They cover the total spectrum, and more importantly, they fit the fluid profile of contemporary practice in their own professional work, which they bring to the students. In terms of topics we put an emphasis on invisible design: systems, social interactions, the complex stuff that may not considered to be design.
We have also managed to forge a close and productive cooperation with the Van Abbemuseum in Eindhoven. Our department has five tutors from the museum and their critical approach and their deep knowledge of museology and curation in general is extremely valuable. Furthermore, Van Abbe devotes a significant proportion of its programming to creating exchanges with the community through its increasingly "porous" walls. We fully support, and are happy to be a part of, this ambitious and experimental curatorial ethos.
GS: The professional context for design writing and curating is changing rapidly. How do you deal with the consequences?
AT: The programme investigates established and emerging practices in which curators operate in between institutions, heading festivals and biennials. The same applies to writing. You just need to look at how fast today's media landscape is shifting to understand that it doesn't make much sense to go on teaching only traditional disciplinary skills. Design writing has found new platforms and embraces new editorial programmes, which is why our students work with critical collage, video and chat-bots next to more traditional forms of writing such as essays, reviews and scholarly papers.
GS: Does this mean that DCW takes a different stand on design research, compared to the other departments?
AT: Our approach to design is certainly different. Which makes sense of course, considering that our students reflect on creation instead of what happens for instance in Contextual Design, where students create on the basis of reflection, or through reflection. Students in DCW use their research skills, not to look within themselves, at their own processes and beliefs, but to look out at the world, at society, and to try and understand why it operates the way it does. Their research engages them in a variety of fields, from theory and history to technology, politics and journalism.
This difference in approach arises in the collaborative project during the final trimester of the first year. Students from all departments are mixed in groups to work on a project defined by an external commissioner. In this context, I can clearly see how DCW students contribute to their groups a different kind of research—based on in-depth reporting, ethnographic approaches and archival research. I also see how DCW students benefit from working with design students who commit to form much quicker and do their thinking iteratively through prototyping.
Beyond that, we also continue to demand a more institution-wide response to the importance of research. I hope that our work helps to enrich and nurture a genuinely open and curious, but rigorous research culture within the school.
GS: The research quality in DCW hasn't gone unnoticed…
AT: We were proud to see one of last years' graduates—Nadine Botha—win the Gijs Bakker Award for best design research in the master departments. Her project on "The Politics of Shit" looks into the design history of the portable flush toilet from its invention as a American camping accessory to its current application in the informal settlements of South Africa, where it is being used as an (utterly insufficient) alternative to regular plumbing. The research brought her to townships in Cape Town where she talked to inhabitants and activists, she interviewed government officials and scrutinized policy documents. She researched the history of patents, the Poo Protest movement and much more to explore how these toilets embody and visualise the hidden psychological, social, legal and political design systems that are at work here.
GS: Why should such a research project be conducted from within a design school?
AT: The quality of being in a school like Design Academy Eindhoven is that it acknowledges how design exists in the nexus of all these domains. Being amongst designers helps you see, smell and hear—to bodily experience—the everyday working practices of designers in ways that another program, located in a university, for example, will find it hard to replicate, no matter how many studio visits they go on!
GS: Did you ever doubt whether the combination of curating and writing in one programme makes sense?
AT: No. I think that they sit together very well. Especially since the implosion of the print design media post-2008, many more writers and editors became aware of the opportunities in the museum space. And now publishing is recovering using new business models and more adventurous formats. As a result, two practices that used to be quite separate are growing closer together. Some of the tools and skills for each field are different, but we look for ways to connect them in the curriculum. Some students do arrive in Eindhoven with a very clear preference for one or the other, but as we spend half the programme on writing and the other half on curating it doesn't take long for them to feel comfortable in both.
GS: Does the fact that students arrive from all over the globe and most of them are not trained writers, present a problem?
AT: Ideally an incoming DCW student has a curiosity or even a passion for design. They have been around a bit, done some time in the workplace, have an inquisitive mind and a willingness to learn new things. It all starts from there. But it is true, the programme demands that a student be highly sensitive to the nuances and possibilities of language. We are quite fierce about seeking to develop our students' command of the English language, at the level of details. Curating can be a little more "forgiving" in terms of language–many aspects of a curatorial proposal can be communicated non-textually. And let's not forget that there are other vehicles of expression, next to language. As the nineteenth century architecture critic John Ruskin has shown, it is possible to develop a variant of critical commentary through drawing, for example.
GS: So, you select future students on a number of criteria, ranging from language skills to life experience. Is there anything else you look for?
AT: The balance within the group is extremely important. I accept students from truly diverse backgrounds and even those who may bring challenging perspectives to our discussions. I think this is vital for the group to function well. This year we have a student from Brazil: a women's sexuality activist, feminist, and extremely outspoken. We need such voices in our debates to make sure we are connected to the contemporary concerns of the world.
GS: Could you give some insight into the structure of the programme?
AT: For each trimester of the first year we work with a set of themes. The first trimester of this year is dedicated to the relationship between public and private space, and the use of data. We look critically at the concept of smart cities and the way governments and citizens create and use data streams. One of the aspects we are investigating is how the algorithmic turn affects the classic notion of the archive and the role of the archivist, and by extension, the curator.
Around such themes we work on external projects, one of which is currently a collaboration with the Netherlands Institute for Image and Sound (Beeld en Geluid) in Hilversum. We are making a collaboratively edited online reader for them, based on interviews, with its editing processes made transparent, as a commentary on the practice of archiving in itself.
Within the larger framework of these themes, students will always define their own approach. Because we are a small department we can accommodate personalised approaches and through an intensive process of discussions and written feedback, we can guide students along very tailored pathways. At the end of each trimester the first-year students prepare a portfolio in which they present a selection of projects produced during the trimester framed by an introductory statement that demonstrates how they connect to the trimester themes. In fact, the portfolio functions as a first step towards the thesis they will work on during the whole of the second year.
GS: How about the second year?
AT: We look upon the thesis as a research territory in which the individual students define their political and their professional position. First, they select their topic and research question, and then they conduct the research, and write a lengthy essay of around 10,000 words, with several thesis tutors to guide this process. As a second step, based on a distillation of their thesis argument, they develop a curatorial project. This project is then presented at the Van Abbemuseum in the form of a group show, and the museum curators assist students during its preparation.
Last year we asked our students to come up with a graphic translation of their project, especially for that occasion. But honestly, I have serious doubts about the format of an exam show that puts such a strong emphasis on the Instagramability of the projects. It doesn't do justice to the intellectual richness and quality of research in many master projects, and for DCW the product-on-a- plinth is just too blunt an instrument.
GS: How do you evaluate the quality of the output so far? And perhaps: where will your graduates go?
AT: Several of them have already found positions in publishing, are developing new educational programs, and are working for museums and events such as the Istanbul Design Biennial. It's exciting to see how this new generation of curators and writers will take forward the experimental thinking we foster here in the department, out into the world to present a challenge to the current limitations of design commentary and curation.
GS: One of the overall ambitions of Design Academy Eindhoven is to be a front-runner in "designing design." What could be the role of DCW?
AT: Our department contributes to this mission, but it doesn't stop there. Our critical thinking about design is not only for the benefit of the profession, but more importantly it's for all of us human beings.